About This File
Here is a theme based on the preview pictures of the Sony Ericsson Xperia X1. Note that the Xperia X1 has a screen resolution of WVGA which is 5 times the resolution of a QVGA device, so things get a little squashed.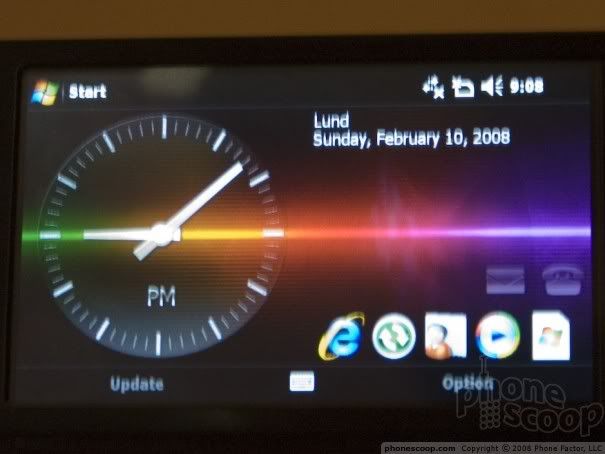 This theme has been tested on Windows Mobile Pocket PC 2003 Second Edition devices only, but should work on WM5 and 6 devices too. Screen rotation is supported, but not dynamically: there are two rlToday skins which should be renamed to skin.xml depending on whether you are using a portrait or landscape device. The default is portrait. I'm not sure whether this is a limitation of PPC2003SE, rlToday or MortScript - sorry!
It is made up of the following freeware plug-ins which you will need to install first. They may be downloaded elsewhere:
1) MortScript
2) rlToday
To skin the task bars you will also need
3) WisBar Advance v2.x
The rar file contains:
1) Xperia tsk file
2) Wisbar Advance v2.x Xperia skin
3) rlToday Xperia portait and landscape skins
Unrar the archive, then:
1) Connect your device to your desktop by ActiveSync and explore it.
2) Transfer all the unrar'd files and folders the My Documents folder of your Pocket PC, except the rlToday folder which should be transferred to the Program Files folder.
3) Apply the Xperia skin (Start>Settings>Personal>Today>Appearance).
4) Apply the Wisbar Advance skin (Start>Programs>Wisbar Advance>Theme>Use a Theme File): \My Documents\Wisbar Advance v2.x\Xperia\Xperia.skn
5) Apply the rlToday skin (Start>Settings>Personal>Today>Items>rlToday>Options): Skin: Xperia. Note that the download also contains WM6 style .png icons if you are using PPC2003SE/WM5 and want to use more modern looking shortcuts. If you don't live in Singapore, please edit the skin.xml file to the country of your choice (notepad works).
Enjoy!