Hello everyone,
in this tutorial I will show you, how to get the GT540 working with the LG Pc Suite.
First download the Lg Mobile Support Tool. Get it here
->
Open it up and click on "install usb driver".
A list with phone will pop up select the GT540 and doubel click it.
A few setups will run to install everything wich is needed in order to connect the phone to the pc.
After you have done that and all setups went through you should get a message driver install finished or someting similar.
Select Customer Service, and go like in the picture seen.
Check the box by SN. Choose your Phone again and type in your S/N should be on the box you got with your phone or behind the battery.
If you have done that click the littel icon behind SN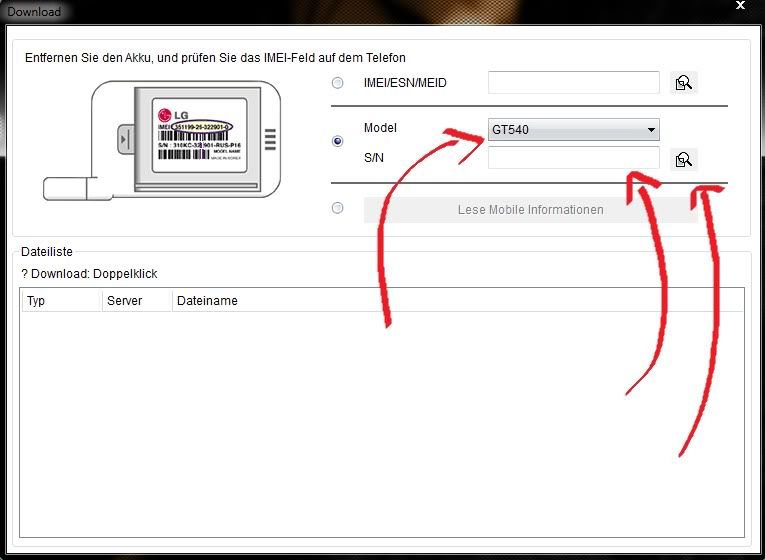 If everythin is right something like this should pop up. Double click the first entry.
Lg Pc Suite 4 is going to be downloaded. After every thing is finished start up the program. Connect your Phone to your Pc via usb.
!! Your phone must be not locked or it wont be able to connect and disable use as usb massstorage. When shown a usb icon on you phone press your notifications button and confirm connect when prompted !!
If you did everything like shown in this tutorial it should look like this.
Hope I could help a few people.