Deviant v0.77
Here is an attempt at changing the recent trend in Galaxy S (i9000) ROMs. It seams the focus is mostly on speed (not only speed of course but its definitely prioritized to the point of sometimes leaving little option but a stock ROM or a quick ROM), which is good for some people and great for improving OS knowledge and leading to advances all over the place but why have a modern phone with decent specs with the only advantage being the ability to load the MMS app a few milliseconds quicker? Don't get me wrong I think most of the ROMs available are great I just find there's not really anything like what I'm attempting to do (that I've come across at least). But the most experimental change I am trying to implement and my main focus in creating this ROM is to replace as many of the stock apps as possible with community made alternatives which has turned out to be quite a challenging process due to most apps not being designed to be used together in such a way and especially without the standard system apps being available to them (though some just work perfectly as full replacements many just don't, possibly due to certain system apps calling each other in ways that just causes repeated force closings at boot) but it's definitely do able as I've replaced almost all of the standard apps already but there's bound to be some issues so time will tell.

So in attempting to fill in this perceived gap I am working on a ROM that:* Replace as many of the standard apps as possible with full featured free alternatives (SUPPORT FREE SOFTWARE!!!)
* Adding extras you may not even need but you might have fun fiddling with none the less
* Providing a ROM that you can flash then immediately just have fun with that still is fully functional and stable
* Is suitable for everyday use
* That isn't noticeably lagged
* Which contains a new custom theme (possibly to be started in the next release but it wont be a priority over useability and stability)
I hope this find at least a small appreciative audience. I am VERY open to comments and suggestions especially about good free apps that I may not have even heard of (and considering how many apps are available now days it is a definite possibility).

PLEASE NOTE!
This is still very much in development, its going to have problems most likely petty little ones but there's going to be a few at least, most likely incompatibilities between apps or stock apps I've replaced that has broken the ROM in some way. But so far I'm definitely happy with the results and consider it usable and reasonably stable but there's definitely so much more I can do so hopefully there is interest in this ROM to motivate my continued work.
List of ROM changes and specifics below in following post.
Download Link:

http://dl.dropbox.com/u/21970648/Deviant_v0.77.zip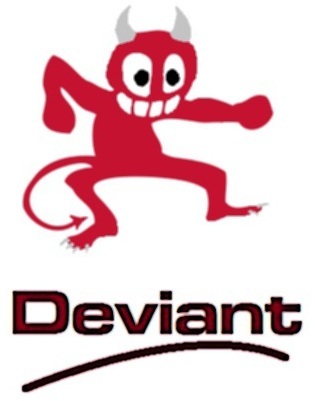 Cheers everyone, The_Everlasting_End
Edited by The_Everlasting_End, 26 February 2011 - 11:25 PM.