Welcome to Gambit ROM thread
1.3.2048.rc2

Sense 2.5.2019 and Titanium
Build 23658
SCREENSHOTS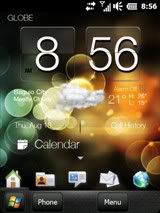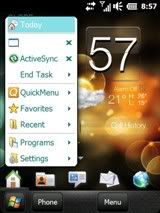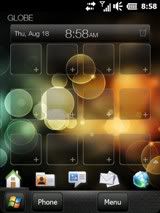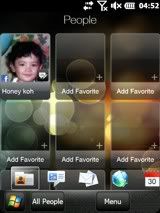 .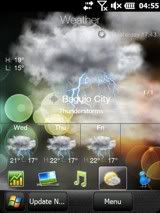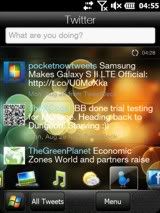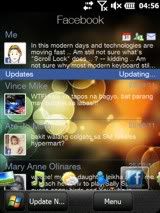 .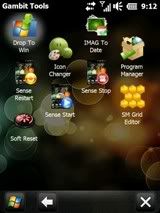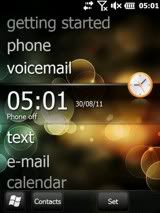 .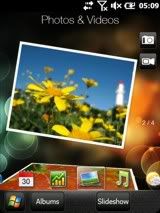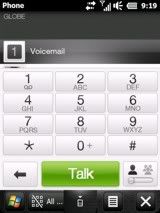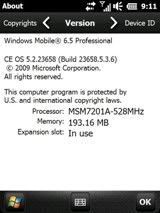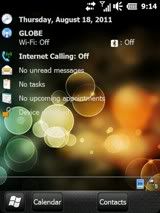 .
FEATURES
Stock Sense 2.5.2019
-- Supports Co0kie's Home Tab 2.0
Titanium
[DRIVERS] Xperia X2 Video Driver
APPLICATIONS
[APP] Gambit Tools
-- JWMD Icon Changer v2.10b
-- JSPA Program Manager v3.3b
-- JWMD Armids v1.3
-- IMAG to Date
-- Drop to Win v1.5 + 4 shortcut tools for Sense
-- Fuze - TP Keyboard Selector
[APP] AMeBa
[APP] AMeBa Settings
[APP] Resco Photo Manager
[APP] Shake and Save
[APP] AdobePDF
[APP] Field Test
[APP] Advance Configuration Tool
[APP] Clean RAM
[APP] Core Player 1.3.5
[APP] Google Maps 4.1
[APP] GPS Tool 1.3.2
[APP] InCall Recorder 1.1
[APP] Java JBlend Package 2.1
[APP] Kai's Bubble Level 2.2
[APP] MobilePad 2.1
[APP] Nitrogen 1.1
[APP] Office Mobile 2010
[APP] Opera Mobile 10
[APP] PHM Reg Editor
[APP] psShutXP
[APP] Quick GPS 1.3
[APP] Quick Menu v2.8 (accessible on the top-left corner. tap it!)
[APP] SmartFlash 1.0 (test)
[APP] Resco Explorer 2010 v8.10
[APP] PIM Backup
[APP] Bubble Level
[APP] hTorch Flashlight
[APP] Audio Booster
[APP] YouTube
[APP] Facebook
[APP] Palringo
[APP] dotFred's Task Manager v3.3
[APP] Microsoft Products
-- Bing
-- Windows Live
-- My Phone
-- Messenger
-- Facebook Application v1.1
[APP] Opera Mini 5
[APP] Shake and Save
[APP] MP3 Trimmer
[APP] WinMeSpeed (default settings)
GAMES
[GAMES] Teeter v1.7
[GAMES] Experiment 13 - WVGA version but still playable
[GAMES] NFS Undercover v0.1.53 (G-Sensor)
[GAMES] Zenonia - QVGA version but still playable. You just have to use your stylus a lot!
ADD ON & TWEAKS
[ADD-ON] Wallpaper Packs for Sense 2.5 and Start Menu
[TWEAKS] Lots of tweaks in Sense, Messaging, and LockScreen
DEV
[DEV] System_SR_Enu_wm - Detailed error reporting in .NET
[DEV] NETCFv35.Messages.EN.wm - Detailed error reporting in .NET
[DEV] sqlce.dev.ENU.ppc.wce5.armv4i - SQL CE support for some my apps
[DEV] sqlce.ppc.ppc.wce5.armv4i - SQL CE support for some my apps
SENSE 2.5 and CHT SETUP (Circular Enabled)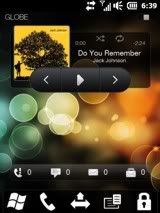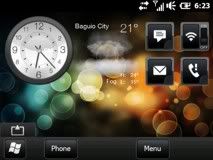 Note: Before using the CHT file. First install Co0kie's Home Tab & CHTEditor
Download My Configuration Here: http://forum.xda-dev....51&postcount=3



I would like to give Special Thanks to XDA users who helped me building this ROM

secc123 for his osKitchen + 28244 ROM + Sense 2.5.2019
ervius Visual bepe's kitchen + 23658 ROM - My Kitchen were I used to build this ROM
HTC0017 for helping me figuring out Messaging and Sense issues.
DA_G for his key mapping and other tweaks
Chef Central Thread for al the useful resources and guidelines for creating a custom ROM.
Lechu for his Firestorm iconset
meltwater for his Facebook Tab
osiedacz giving me an idea about the icons in Sense
xaoc747 for his B_L_Group_FixStartManila_2.5 code

Apologies if I missed your name
PM me so I can add your name.

Thanks to you all!!
FLASHING YOUR FUZE or TOUCH PRO
Make sure you have read all the articles if you're flashing your FUZE | TOUCH PRO for the first time
USE TASK29 FIRST!!!
After flashing. Make sure to remove the sync cable immediately!!

LET THE CUSTOMIZATION RUN FIRST!!!
USING TASK29
If you downloaded My ROM, it already includes "RaphaelTask29.exe". So that two always comes together.. Here's the short version of how I use Task 29. I assume you already know how to flash a ROM, but if not and it's your first time, better read here first noob. Anyway here's a short video.


----------------------------------------------------------
----------------------------------------------------------

Fuze | Touch Pro
Keyboard Selector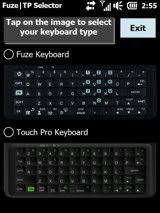 ----------------------------------------------------------
DOWNLOAD MY OTHER APPLICATIONS HERE!
(check my sig)
Edited by Nullstring, 29 August 2011 - 09:41 PM.