China Time:10/4/2011

Update Xperia_AniKing_V2.1.1
Facebook working in timscape
Add English RootExplorer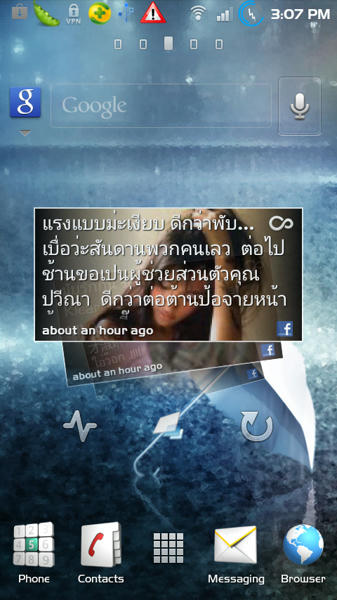 Download
:
Xperia_AniKing_V2.1.1



ROM information
:
Producer: AniKing
Version: 2.3.4
Starting BBS: MuMaYi BBS
Credits:
Transplant arc2.3.4 each function normally

Depth, very smooth. Streamline

Depth beautification, accurate to 1% power

To join z kernel

Add to restart

App 2 SD

Timescape can show music Gmail photos

Take Xloud and BE
effect: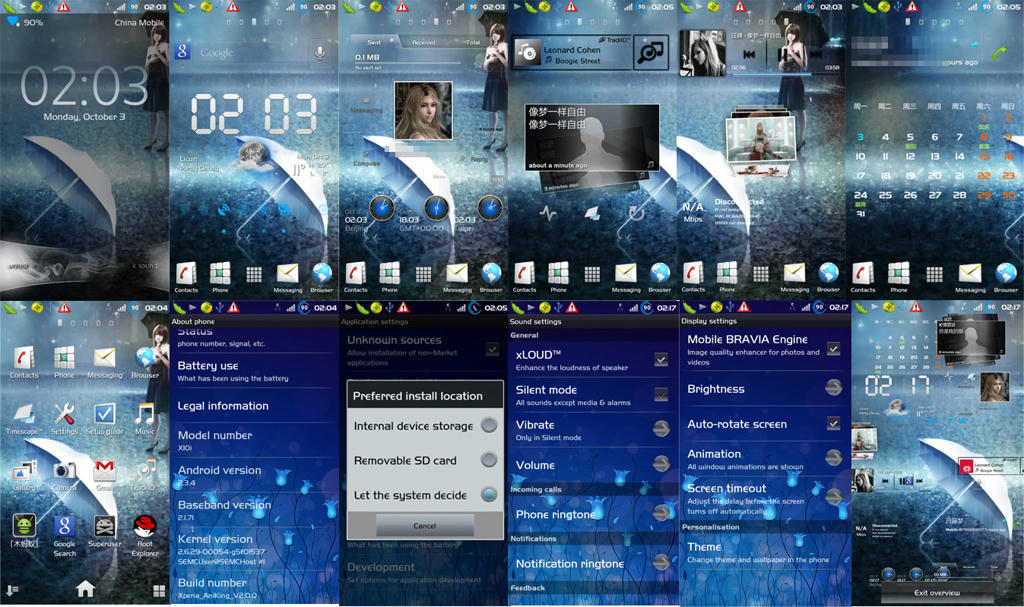 ROM installation method
:
1. Reboot into xRecovery and make a back-up of your current ROM. (You'll need a working xRecovery or else it will say Device/SD Card busy).
2.Wipe the following in xRecovery:
- Factory Reset

- Wipe Cache Partition

Into the Advanced Options

- Wipe Dalvik Cache

- Wipe Battery Stats
3.Go to install Custom Zip and choose sdcard Xperia_AniKing_V2.1.0.zip
The following steps are only required if you don't have the new 2.3 kernel and .71 baseband, if you do have them you can reboot your phone and enjoy this ROM.
4.Turn off the phone by taking out your battery when ROM installation is finished

5.Open Flashtool and flash the FTF Bundle I made available for download. Press on Flash and follow the steps given to put your x10 into flashmode and flash the baseband and kernel.

6.When Flashtool is finished you can plug out the USB, turn your phone on and enjoy this ROM!
Download:
Xperia_AniKing_V2.1.0.zip
FTF bundle (2.3.3 kernel and baseband .71)
Edited by AniKing, 04 October 2011 - 08:35 AM.