I've been following
http://forum.xda-dev...php?p=24317850#
and modded the settings.apk from Swedish Snow 7 to give an ICS style to the boring settings screen. Its by no means an exact replica of ICS but I think it brightens it up. It goes well with Sami_22's ICS theme.
The first version I've attached is my own optimised version, which has MDPI and non-english resources removed (I like to run a smaller system partition to give more space to data, so need small system apks).
Version 4
Included swipe-able settings tabs as created by CoD <DJ>
http://forum.xda-dev...d.php?t=1900505
Download:
http://www.mediafire...qoxn24e0wx2p7fq
English Language only: http://www.mediafire.com/?h3dlrqhsoikg23i
Screenshots of version 4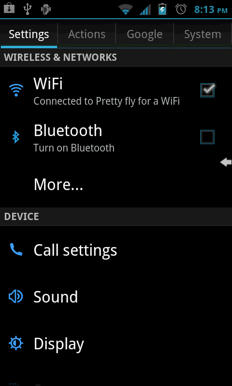 Version 2 (labelled as version 3 in the filename :S)
Changed the wifi and bluetooth into toggle buttons, similar to ICS, instead of opening the wifi and bluetooth screens.
Moved the rom settings and voice settings into the system category.
Re-added language resources, making the file twice the size of version 1.
Screenshots
Version 1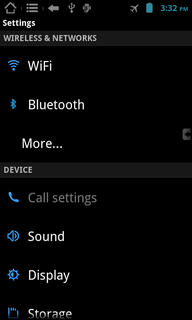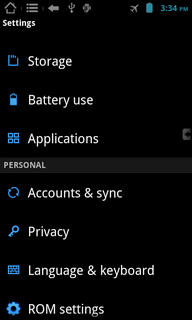 Version 2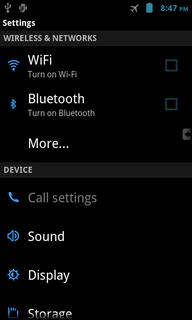 Download
Version 1
http://www.mediafire...5wm37e7jxv6jyxc
ClockworkMod flashable zip (ignore the status message about flashing PDroid - I just reused the installer script as I'm lazy).
Version 2
http://www.mediafire...mf94s971f1vg65q
Again ignore the Pdroid message when flashing.
Edited by flshg, 07 October 2012 - 07:31 PM.