A new Chinese phone is being released, called the Mogu S1, and it only costs $48 (£30)! Now, you probably think it's going to have awful specs, but you're wrong
This phone actually has a 1GHz armv7 processor, which is a nice upgrade from the ZTE Skate's 800Mhz armv6 processor. It also has a 2MP (
) back camera, and a VGA front camera, and it has a whopping 5 inch display! There is also a 2000mah battery to power this massive beast. As it is a Chinese phone, it will probably have dual sim, and maybe even android Ice Cream Sandwich to top it all off. Nothing has been said about the RAM, but I expect it to be 512 MB just like the Skate.
As this phone is in China, the prices will be a little higher as there is shipping etc, but you should only be paying £60 or less altogether. It will certainly have English and Chinese, and it may have other languages too, but nothing has been said about that either.
Mogu S1 image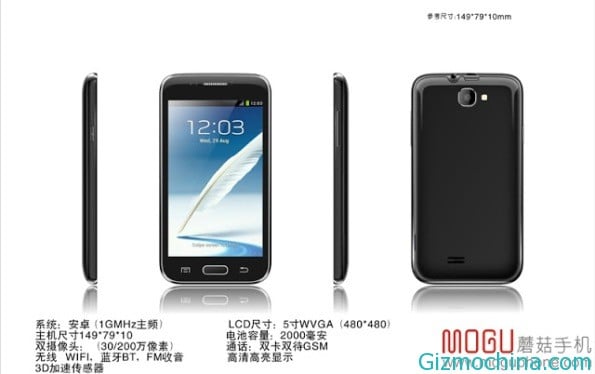 Thanks Robin Maxwell for the information on the S1
Original article:
http://www.gizchina....-phablet-at-48/
As this phone is so cheap, it would be a great little device to hack and play about with. Would you buy it?
Edited by kyan31, 08 February 2013 - 08:51 PM.