This is taken from the results of my own experiences found in this original thread: http://www.modaco.co...tom-rom-advice/
Re posting as a new topic for clarity's sake.
***********************************************************************************************************************************
I have successfully unlocked the bootloader, installed TWRP, rooted, and flashed a custom ROM.
Below is the methods I followed:
1. First I downloaded drivers for the y300 from here: https://files.dc-unl...BE98BC29A9C1216
Extract the drivers and launch 'DriverSetup.exe'

Wait for this to install fully.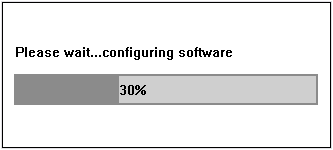 Then downloaded dc-unlocker and install: https://www.dc-unlocker.com/downloads
2. Next, turn off your phone and remove the battery for 5 seconds. Replace battery, and hold vol + and - and the power button for several seconds, until screen goes a violet colour. If your phone just boots as normal, go into your phone settings and turn off 'fast boot'.
Now connect your phone to your computer via USB and wait for the drivers to install fully.
3. Once your phone is connected, load up dc-unlocker. In the 'Select Manufacturer' box change it to 'Huawei phones'. Leave everything else as it is (including the 'select model' box).
Click on the large magnifying glass button. This will scan the phone for its bootloader code and show the unlock code required after around 10 seconds.
Copy and paste the 16 digit "Bootloader code" somewhere safe (like a notepad file).
Close the dc-unlocker, turn off your phone (you may need to remove the battery), and unplug from the computer. Reboot your phone.
WARNING- THE NEXT STEPS WILL FACTORY RESET YOUR PHONE: IF YOU NEED TO BACK UP ANYTHING, DO SO NOW!
4. I then followed Step 2 onwards from this webpage: http://huawei-y300.t...ascend-y300-all
I also had the lovely guidance of danny19901
The files needed for these next few steps are at the top of the page, or you can use the newer version which danny19901 kindly uploaded for me: https://www.dropbox....O-ROOT-v1.5.zip
You need to extract this file and follow the instructions on the website linked above (or those given by danny19901 below).
At step 11 of the website instructions, when running 'unlock_bootloader.bat', type in the 16 digit unlock code generated by dc-unlocker.
Once you have completed these instructions, all being well, your phone will have an unlocked bootloader, be rooted, and have TWRP recovery installed.
From here you can choose and install a custom ROM.
I choose FusionX (http://www.modaco.co...a-discontinued/) and this seems to have great performance and be very stable. Danny19901 recommended CM 10.2 for y300 ( http://www.modaco.co...ds-available/  ). This is more cutting edge as it's android 4.3. Meant to be very good but still has some minor bugs. Apparently you need to have TWRP 2.6 or higher installed before you can flash this - this tutorial installs 2.5.01 or something. I had difficulty trying to upgrade as GooManager didn't work and Fastboot also had errors so I just gave up. (If anyone can help with this issue, pls let me know).
Installing Custom ROMs:
To install a custom ROM, download the file and copy it to the root (ie not in any folders) of you phone sd-card.
Turn off your phone and restart into TWRP by holding vol + and power for several seconds.
Once in TWRP, go to 'wipe' and swipe across to wipe the phone system caches (this won't erase your sd-card).
Then go back to the main menu and click on 'Install'. Scroll down to the ROM file you copied to your sd-card and click on it. Follow the instructions on-screen.
Once this is complete (maybe a minute or so) reboot your phone.
Fingers crossed you should have successfully installed a custom ROM!!!
I would like to thank danny19901 for his help with all this and below are links to the websites I used for other guidance:
https://www.dc-unloc...end-y300-unlock
~http://www.youtube.c...h?v=U4tyT-noOaA
http://huawei-y300.t...ascend-y300-all
Feel free to ask for clarification if you need it. I offer this consolidated knowledge for other y300 users, but don't blame me if it all goes wrong for you!
If any more knowledgeable folks out there see any problems with my walk through or think something should be changed, then please let me know.
Thanks, and enjoy!
Edited by tooplanx, 06 November 2013 - 08:15 PM.