A groan goes up - yep, another camera app. What can I say - I think this one is better
Drawcam has the following features:
It has a wide range of built-in filters (24, to date) and some are unique. The filters tend towards natural media/art type effects.
The range of adjustments to the filters is unusually wide, and some extreme effects can be achieved. Adjustments are live and interactive.
You can save your tweaked version of any filter and that becomes its new default state.
As expected, you can export to email, Facebook, Twitter and other apps. Unusually, you can export back to Drawcam so you can do multiple passes on an image.
Drawcam holds onto the last picture taken or imported so that you can tweak it as many times as you want and save as many different copies as you want. A tap on the "shutter" and it's back live.
It starts up and switches between screens rather quicker than the main opposition, who shall remain nameless.
Digital SLR -like interface. A recent review thought UI was a bit "retro" but it's based on my current DSLR so it can't be all that retro!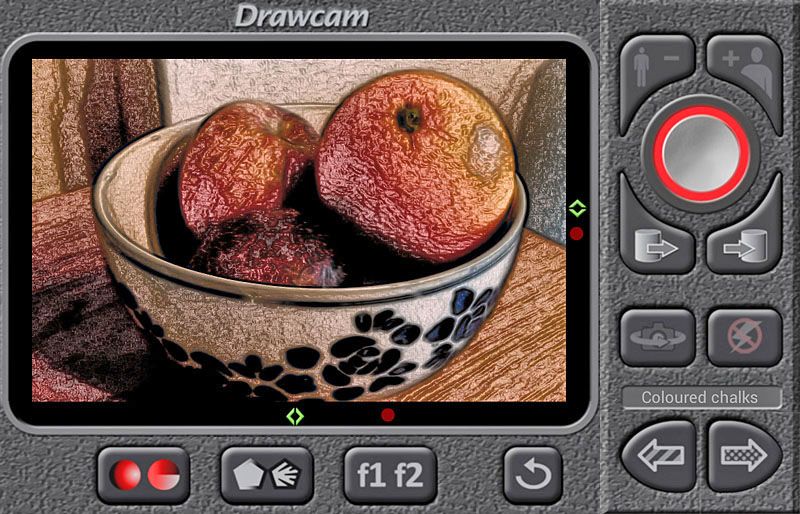 Thanks for your time.
Alan
https://play.google....artworks.camera