&
FLEO POST #5, BASE #3, NEO only #2, M2D2 only #1
PREVIOUS ROMS
HERE
Bluetooth and Alarm fixes attached to this post! (Not needed for 8.5 updates)
***Cab fix for new google maps attached to 1st post. Install to device Soft Reset. ***
You can use the google maps I included (3.3) or install the latest (3.3.1) now.
Fleo users, This will disable Titanium Radar! If you want to keep radar, use older 3.2 version of Google Maps.
The cause of the issue is a conflict w/ the HTCSensorSDK.dll. This cab will disable it. Any roms with this dll (likely any rom w/ titanium radar) will likely have the crashing problem w/ the latest Google Maps. I'll be on the look out for a more compatible version of the dll. For now, you must choose b/w titanium radar and the latest GM.
i910 ONLY --- FLASH AT YOUR OWN RISK ---

****I accept no responsibility for any issues you may have...you flash it, you risk it!!!!!******

Series 8.5 M2D2

BUILD 280011 - 12MB pagepoolIn:

M2D2
IM Selector
Internet Sharing
Voice Command
Live Search
MSN Messenger (latest)
Office
MyPhone
MarketPlace
VOIP
IRDA
6.5 Widget Engine
Remote Desktop
Google Maps 3.3.0
Skyfire (latest)
Youtube
Facebook
PockeTwit (With link on Internet Tab, Scroll down)
M2DC
Mortscript 4.2
XDA_UC - See instructions below
Obex Inbox
Personalizer
Bluetooth Icon Broker
HTC Calc
FingerMouse
File Explorer Exts
Slide2Shutdown
TorchButton
Showcase Taskmanager
Anigifs/Welcomehead by NuclearEmp, thank you
Dusk Lockscene - All credit to grzegorz10 and Sector
FtouchSL - Kinetic Scrolling
SikYou's Phatphingers Dialer w/ my skin

***With 3+ versions of Opera floating around, I leave the choice to you. Install your preference, and use M2DC to set your default in M2D...BE CAREFUL USING M2DC, it can easily break the theme!!!

Hardkey Mapping:
Top tap = Ok/Close
Top hold = Fingermouse
Bottom Tap = Rotate Screen
Bottom Hold = Camera



KNOWN ISSUES!!!!

!
1. Wifi may disappear on you. If it does, toggle your wifi powersave in Settings->System->Power.
2. Phone won't ring on first flash, you must select a ringtone.
3. MotionSensor options have been removed, you must enable autorotate in the registry if you want it.
4. Launcher tab has been disabled...if you still want it, use the attached HTCHomeSettings.XML
5. The Latest Google Maps I Included On My 8.5 Roms Is Not Functioning Well, Install The Attached Cab To Device To Overwrite It.
PLEASE REPORT ADDITIONAL ISSUES



[b]DOWNLOAD 28011:
Discontinued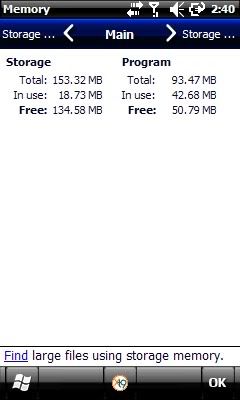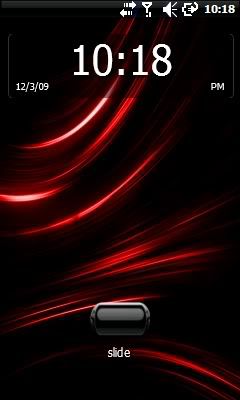 DOWNLOAD Series 8.1 Bugfix M2D2 - build 23081:
http://www.4shared.c...eries81bin.html
Edited by waremike32, 08 January 2010 - 08:59 PM.