*DC22 based ROMS on 3rd Post*

First post roms are CF03
NuROM Series, Flotanium - Titanium only - M2D only

ROM graphics are stock; See 2nd Post for Skins!

TAP THE TOP TASKBAR AT THE ORANGE WINDOWS SCREEN ON FIRST BOOT!
i910 ONLY --- FLASH AT YOUR OWN RISK ---

****I accept no responsibility for any issues you may have...you flash it, you risk it!!!!!******
HUGE THANKS TO:
Adrynalyne
Airreak
BgEv557x ;D
Blazingwolf
Knotbeerdan
Krazy Radd
Lioryte
Mr. Capcom
NuclearEMP
Rob Storm
Sector
SikYou
Vistang - Ryrzy - Smaury for the Visual Kitchen
Wozzer
...and everyone on this board. It is the Omnia community that makes this phone #1!!!!!!

ChangeLog:

*BUILD 23518
*Updated IE/Browsing to 28205
*Fixed Input Options
*Titanium/TFDetacher links moved to FloTanium folder in start menu.
*Added back original HTC Mega wallpaper
*Remote Desktop & Office 2010 added
*Bounce Off by default
*Should fix issue some were having w/ sms
*Motion Sensor options, Fingermouse options, Volume Key FlashLight (activate in buttons settings) are all included
*Only Keyboard included is the skinned MS Keyboard
IN:
BROWSING/IE from WMD Branch
M2D2
Titanium
TellMe
Voice Command - WMD Branch
FtouchSL Scrolling
MortScript 4.2
1% Digital Battery
XDA_UC
TouchFlo Detacher
TV OUT
FM Radio
Live Search/Messenger
MSN Weather Widget
Topaz Comm Manager
Google Maps 3.3.1
HTC Calc
FingerMouse
MS TagReader
Bounce / No Bounce (Bounce OFF by default)
Default IM
Personalizer
DotFred's Task Manager
Internet Sharing
Soft Reset Button (In utilities folder)
Titanium Panels: CLauncher, TitaniumWeather, Notifications, System, Comm, Contacts (throws errors, but seems to work)
New CPL icons
Folder Grouped Start Menu
Classic Blue & Rock & Republic Themes

***Please install Skyfire/Facebook/PockeTwit/Youtube to My Storage to activate M2D2 Internet Tab links. Download Pack Here:
Includes M2DC and ChomeEditor, I suggest installing these to My Storage as well, as they are not cooked in.
http://www.4shared.c...orage_Cabs.html


DOWNLOAD FLOTANIUM V2 ROM HERE:
http://www.4shared.c...S_FloTanV2.html
V1 - Build 23517
http://www.4shared.c...OMS_FloTan.html
DOWNLOAD TITANIUM ONLY V2 HERE:
(ChomeEditor not included)
http://www.4shared.c...MS_TitanV2.html

V1 - Build 23517
http://www.4shared.c...ROMS_Titan.html
DOWNLOAD M2D ONLY V2 HERE (See Attached Lock Screen Notification Fix Cab, Install to Device):
(M2DC not included)
http://www.4shared.c...ROMS_M2Dv2.html
V1 - Build 23517
http://www.4shared.c...NuROMS_M2D.html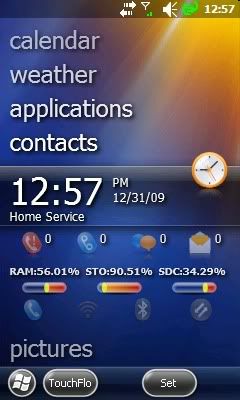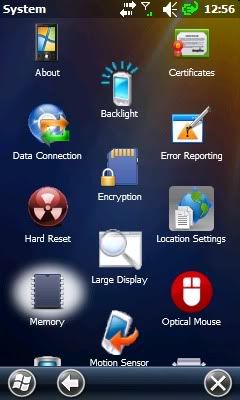 Edited by waremike32, 25 April 2010 - 12:28 AM.