Fresh Zodiac Fruit Eclair ROM by Cedric (FZF-ROM)For beta froyo ROM here:http://forum.xda-dev...ad.php?t=937389
FOR Huawei u81xx + Vodafon 845 + T-mobile Pulse mini
Function

s
-Android 2.1 With Modified 2.6.29 Kernel
-Busybox, bash, swap etc.
-Installed special Speedmod
-rooted
-HVGA hacked market + autofocus
-A couple of Very nice 3rd party apps (those can be deleted)
-OC Kernel From Calt_kaffe (thank you so much)
(from 122-748MHZ STandard is 633Mhz(stable for any phone)

To ajust Speed download SetCPU

HERE
-Solved all wifi problems and edited WPA sublicant for faster searching and connecting.
-Compache +LZO
-Added DT's A2SD
-Stripped kernel for more speed
-Fully de-odexed (for more speed and theming)
-Placed an empty autorun.iso(frees up 25mb system memory)
-JIT enabled
-Fantastic battery-mod Framework (see pictures below)
-Swap+ext3 support
-Flash lite
-Wireless thetering
-Zipaligned
-Internal task manager (open terminal and type su-->a2sd aggressive
-Added tun.ko module for OpenVPN users
-Many things I forgot:)
------------------------------------------------------------------------------------------------------------------------------------------------------------------------------------------------------------------------------------------------------------------------------------------------------------------------------------------------
Beta Froyo ROM:
http://forum.xda-dev...ad.php?t=937389
Feel free to make suggestions and If you like my works Hit the Thanks
HAVE you got FORCE CLOSE issues?
Download ROM manager from market and open it and hit fix permissions(this durns 3 mins)
If not: Wipe dalvik cache(boot can take a while after this)
THANKS:
dsixda
for the kithcen
Kalt_kaffe
for OC kernel
OUT Kitchen
for the battery-mod
Dark-Tremor
for apps2sd
___________________________
I am not responsible for any damage to your phone
Downloads
Touch pal
Touchpal languages
Latim_ime(regular keyboard)
HTC_IME
Gignerbread Keyboard
Quikcpic
REQUESTED FILES!!!!
-
Gingerbread theme
-
Bluetooth Fix
(only flash when having problems with bluetooth file tranfers otherWISE NOT!)
-
Rintones+agenda
-
Live wallpapers
ROMs
-
Rls v2.1
-------
Other link
--- anotherLINK
-
3.1b
(stripped)
-
4.0
-
4.5
--Rls 5.1
-
T-mobile Update(flash if you have tmobile mini)
(flash if you have tmobile mini)
FIRST BOOT CAN TAKE LONG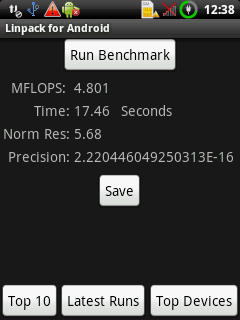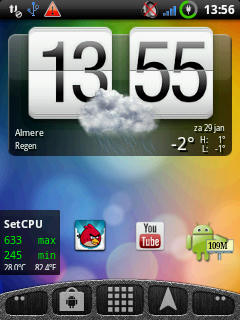 Angry birds tutorial:
install angry birds
start angry birds - you will see a black screen......
wait till you see a blue bar on the screen(this can take a minute)(if you continue playing and reach the city levels it harder to reconize the blue bar)
now turn-off the screen and turn it on aigain.
HERE YOU GO!
___________________________________________________
You want your name in the carrier of the status bar??? Ask me if i got time i will make update zip for you.
Do you like it? Hit THANKS
Like my Work? Buy Me a Beer!

_______________________
Internal task manager (open terminal and type su-->a2sd aggressive
My dropbox is killed cuz of too much downloads i will upload on mediafire!
Edited by cedric123, 25 February 2011 - 09:44 AM.