What it does
The method described before removes the logo on the backcover of your ZTE skate
What you need
A sugar cube (or just regular sugar but a cube is better)
Patience (up to 30 minutes)
Non-sweaty hands
How to do it
Take the sugar cube and rub it on a less visible part of the backcover (e.g. around the audio jack) to verify for yourself that the sugar does not make any scratches. Once you're convinced of this small miracle, start rubbing mildly on the logo. You can put quite some pressure on it but don't push the cube into the backcover for all you're worth: it WILL make scratches eventually.
Keep rubbing and eventually the logo will start to wear off until it is almost invisible.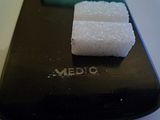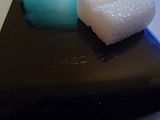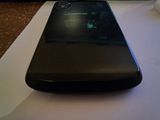 http://www.youtube.com/watch?v=rREXnkX2z4E
Credits
Thanks go to
glossywhite
for
pointing this out
, I just made a new topic on it as his topic was not that descriptive in explaining how to do it for noobs like me.